Two years ago I decided it was time I faced the music of my long time illness of CNS Vasculitis, instead of brush it under the rug and deal with it once and for all.  Deal with it and heal from it – So my mother and I embarked on writing our book, Maze of Thorns, our story of my mysterious illness that pulled our family into a maze of fear, tragedy and stubborn faith.
Why?
To heal and share our message of hope, simple as that!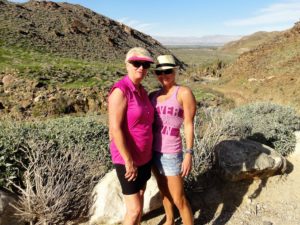 Healing
When we started writing the book, for the past 18 years, only my family and a few close friends knew that I had gone through this ordeal with CNS Vasculitis.  During those times, when family members would talk about it during holidays, I would be uncomfortable and quickly change the subject.  People need to talk about things to handle and process them.  It didn't dawn on me that I was doing exactly that, by brushing this aside, I wasn't coming to terms with it.  Deep down was anger that I got sick and the illness had taken things I had felt were "badges of success", a great career, marriage, children, etc.
What is CNS Vasculitis?
Everyone knows what cancer is understands how serious it is, Vasculitis is pretty rare, CNS Vasculitis is even more rare.  When I started to get sick, within a short period of time, I lost my ability to speak, read, write and even eat.  For months, my illness went undiagnosed while I slipped deeper and deeper into a catatonic state.  What they didn't know before I was diagnosed was something (they don't know what), caused an allergic type of reaction  in the blood vessel walls of my brain causing inflammation and mass destruction.  Soon, the inflammation was blocking the flow of oxygen to my brain causing my brain function to rapidly deteriorate.  Symptoms are: Severe headaches, forgetfulness and confusion, weakness, seizures and hallucination.  I had all that and a more.
Vulnerability and Imperfection
Another reason to write the book, I set out to see if listening to the stories of it, might trigger some memories.  It's a very strange feeling to have lost time. I have almost no memory of the illness.  A very caring nurse encouraged my mother to journal daily to stay on top of everything going on, the very reason we have the book today in the level of detail it is!  I have almost no memory but yet I have these vivid memories of very sporadic moments, most of them very sensory.  More details in the book! It's very interesting what the brain remembers.
Reliving the events of my illness writing with my Mom, did not trigger even one new memory, but it did do something far more important for me.  The experience with my mom showed me that this imperfect me is the one that God created and loves and I will do the same, love the imperfection.  Vulnerability is what makes us human and deepens our hearts for love.
Before We Wrote the Book
Instead of dealing with it, I set out for "badges of success" that would might make me feel like it made up for the fact that I struggled a bit at times with some basic communication and organization skills.  Since I was an athlete before getting sick, I quickly catapulted my next 18 years into success in anything physical since that is where I excelled and felt confident.  My thing was running then became fitness for years to come.  Don't get me wrong, I support healthy living 110%, that's what my blog is all about, but my health was that of the body, not of the mind and spirit.  Body, Mind and Spirit all need to be healthy for us to be whole and love fully.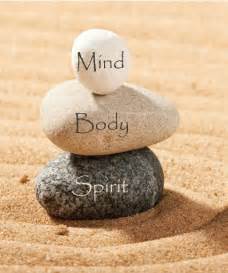 My Mom's Reason for Writing Our Book
When they say, "Mother knows best", they really know what they are talking about.  My mother's hope was that I would understand this life is not perfect and we don't always get what we want but to understand what I went through and what blessings I have received in my life.  What Blessings Indeed!
Our Reason for Writing our Book Together
Our book a message of hope to people struggling with life's difficulties.  Life may not be perfect after but through faith and hope, you can find a life again after a long and hard struggle.
God bless!
Love, Kris and Sherry
Click here for the newspaper article written about Maze of Thorns.