I've noticed a number of health benefits after adding anti-inflammatory smoothies to my daily morning routine. Turmeric has been one of the key ingredient in my smoothies, even spinach or kale-based.  This smoothie has a great tropical taste and bright orange color that reminds me of orange sherbert push ups!
Turmeric
I blogged about the benefits of turmeric last week, so I'll keep it short with turmeric is a natural anti-inflammatory, antioxidant and pain reliever.  It's also amazing for gut-health, liver function and anti-aging supplement.  I use all-natural turmeric root.  You could also try the turmeric powder by Organic Traditions from Thrive Market if you don't want orange fingers from handling the root
Lemon
I start each day with a liter of water with freshly squeezed lemon on an empty stomach.  Sometimes I'll add cayenne pepper, turmeric powder or ginger. The benefits of lemon are so great it could and should be a topic on it's own.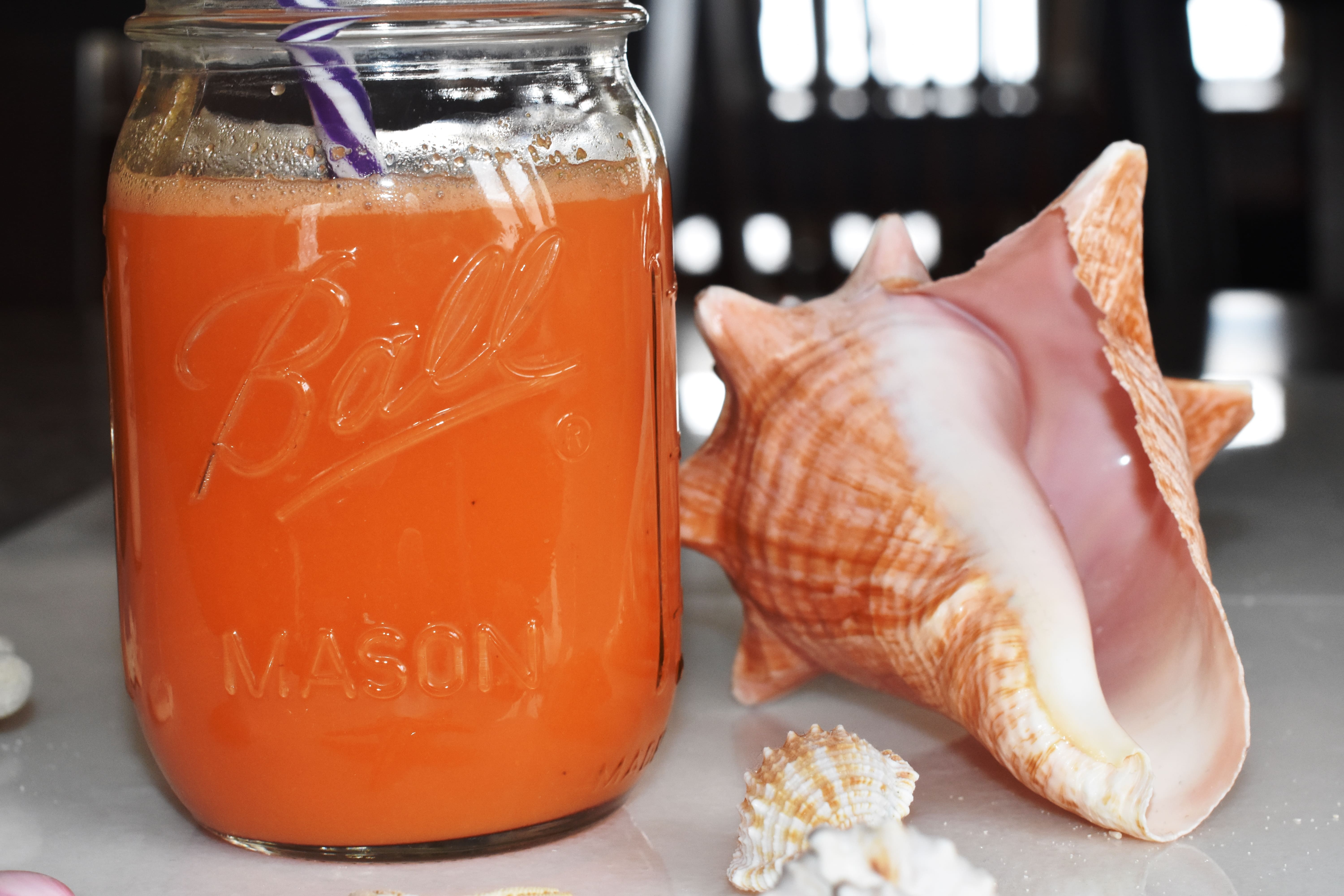 Carrots
There's a reason, all the great detox soup recipes are made with carrots. Carrots are packed with Vitamin A which helps flush out toxins and reduce fat in the liver.  They're also full of fiber to clear out the colon. And, carrots are good for eyesight. The retina transforms the vitamin A in carrots into a purple pigment which is necessary for night vision.
Ginger
Ginger is rich in anti-inflammatory properties and antioxidants. It's known for everything from fighting infections and nausea to lowering cholesterol, and weight loss. My favorite, it may help improve brain function in middle aged women. Ha!
Try adding or subtracting ingredients depending on what you like.  I added spinach one day and it was great – it just didn't have the pretty orange.
Enjoy!
Kris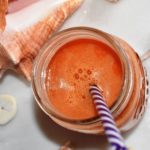 Print This
Ingredients
2 - 2 inch pieces of rurmeric orot (peeled) or 1/2 tsp turmeric powder

1 tablespoon freshly grated ginger root (or a couple larger chunks, it will pulverize in the blender)

Freshly squeezed juice from 1 orange

Freshly squeezed juice from 1 meyer lemon

2 organic carrots

1 frozen banana

1/4 cup frozen pineapple chunks

1 cup water

1 cup ice cubes

Put everything in your Vitamix or Ninja blender and blend until smooth. It usually take me two cycles through with my Ninja.