Leaky Gut is more common than you think and causes a number of health conditions that can quickly become chronic.  Here are 5 signs you have Leaky Gut and what you can do about it to quickly get yourself back on the road to good health!
What is Leaky Gut?
Leaky gut is when the lining of the small intestine becomes damaged and the pores widen allowing undigested food, toxins and bacteria to "leak" into the blood stream. As you'd probably guess, the body wants to protect you from these invaders so begins to attack itself trying to ward them off. Another problem with leaky gut is damaged cells don't produce the enzymes you need for proper digestion. As a result, you don't absorb the nutrients you need.
What Causes Leaky Gut?
This had me curious. How does your gut get damaged in the first place? The more I read about the ties between Leaky Gut and Autoimmune disease, the more I wanted to know about Leaky Gut. What if the root cause of autoimmunity could be traced back to the gut? It's not too far from the truth.
The Main Causes of Leaky Gut
Chronic Stress – No surprise here people, it causes everything else, why not Leaky Gut.
Toxins – We experience toxins differently and respond differently. This is actually how I got interested in Leaky Gut, before I went to a plant-based diet, I'd have an annual bout with bronchitis or even pneumonia. At that point, I'd get an antibiotic from the doctor. It never failed that after the antibiotic, I'd have some serious bloating and digestive issues. Antibiotics are very tough on the gut as are other toxins, cigarette smoke, pesticides, aspirin and the toxins in tap water.
Poor Diet – Highly inflammatory foods like gluten, sugar, refined oils, GMO's, additives and conventional dairy (with all the added antibiotics) wreak havoc on our gut.
Genetic Predisposition – It's also known that some people are more sensitive to the factors that cause Leaky Gut and these triggers can cause an immediate and sometimes more powerful immune response.
5 Signs You Have Leaky Gut
Digestive Issues/Bloating – This was the biggest one for me and you'll find the biggest one for you. I had an almost violent reaction in my gut to antibiotics. The bloating was so intense, the only way I could remedy this was a bone broth cleanse and tons of probiotics!
Heartburn/Stomach Acid – This is a big one for my husband. There are certain foods that immediately make him feel like he just swallowed fire and it's running down his throat. Which actually leads to the next one.
Food Sensitivities – It's so important to pay attention to your own body and realize how it's responding after eating certain foods. Like I mentioned, the sensitivities can be bloating and gas or heartburn. It can also be more like a rash or skin irritation.
Autoimmune Disease – I've had an autoimmune disease for 20 years and take a prescription immuno-suppressant to control my immune system from attacking my brain. A few years ago, I learned about the connection between leaky gut and autoimmunity. I went vegan for about 9 months then switched to a plant-based diet with wild caught fish twice a week. The difference in my illness has been astounding. I have not had one flare where I used to get 2-3 a year, haven't been sick and lost weight.
How to Heal the Gut Naturally and Quickly
Eliminate Trigger Foods – I know it sounds like torture to some, but what if you focused on eating foods that fuel your life? It seems like a salad of many colored vegetables and lean fish would do that better than bread and a big bowl of inflammatory pasta?
Clean Up Your Food – Pick vegies that are non-GMO. Shop the perimeter instead of the interior of the grocery store. Stick to only sprouted grains if you must have grains and try organic for the dirty dozen vegies that are the most prone to having pesticides.
Bone Broth – I swear by Dr. Axes's bone broth recommendation. It's soothing, nourishing and gut healing. I like to take this a step further and do bone broth for a day then make soups for another 2-3 days with just vegies and bone broth.
Fermented Foods -Do the body good in healing the gut. Pick your favorite couple and work them into your diet. I recently found a recipe for a Buddha Bowl with Sauerkraut in it, sounds weird, was wonderful! Other fermented foods include, kimchi, kombucha, and fermented vegies.
Goat's Milk Kefir

 

or Homemade Yogurt – Contains the probiotic lactobacillis that crowds out bad bacteria like yeasts and fungus.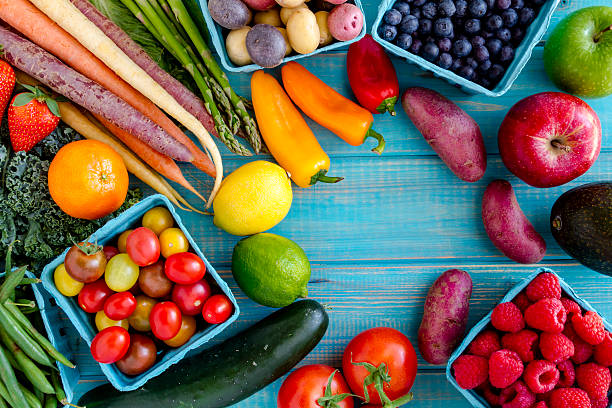 The bottom line is leaky gut starts with symptoms that make you uncomfortable enough to notice something is wrong.  These are signs worth listening and responding to before autoimmunity sets in. I've been able to regain my health by taking steps to heal my gut as well as other diet and lifestyle choices I write about here in my blog. If you're interested in hearing about my journey back from autoimmune illness, you can check out my book, Maze of Thorns. 
I'd love to hear about your own experiences with autoimmunity and the connection to gut health.
Be well!
Kris